Seeing as my word for 2013 is POSITIVITY, I thought I'd start writing some blog posts about my favourite things – anything from music to books to food to a beautiful room. So here we go with the first instalment…
Recent pins
These images caught my eye recently…
Image via dailymai.co.uk
Image via Houzz | Design by Peace Design
Image via Design Seeds
The Girl Who Came Home
We all know how every movie and book about Titanic ends, but I highly recommend reading The Girl Who Came Home by Hazel Gaynor. She has woven together fact and fiction to create a beautiful story that focuses on a 17 year old girl named Maggie Murphy who, with thirteen other people form her Irish town of Ballysheen, sails on Titanic. Most have dreams of starting new lives in America, but Maggie is filled with heartache from leaving her beloved Seamus behind.
You know how sometimes you get to the end of a book and you're like, "whaaaaaa, huhhhhh, noooooo, that's a crappy ending!"? Well, that doesn't happen with this book! I literally felt my heart beat faster at times, and I was up late every night this past week reading.
If you want to be completely surprised by how the story unfolds, don't read too much about the true-life facts that it's based on. I'll just tell you that there really were 14 Irish emigrants from County Mayo in Ireland who sailed on Titanic. They're known as The Addergoole Fourteen.
Cowboy boots
It's been ages since I wore cowboy boots, but I saw a giveaway from Country Outfitter for these ones on Facebook, and I think it's time to get in touch with my inner cowgirl again :-)
Seriously, how cool are these purple and zebra print boots…
Thai food
Pizza is THE perfect food – I could eat it for every meal, every day. But I also love Thai food. I've tried making a number of Thai dishes at home. Most of them require ingredients that I don't normally have on hand and are pretty involved. But I've come across two recipes that are easy to make and delicious!
Red Curry Poached Cod from She Cooks He Cleans
This is a great way to get fish in your diet. You could also make it with chicken or beef or a combination of seafoods.
Thai Prawn Mange Salad with Nam Jim Dressing from Cook Republic
I have a favourite mango salad at Pookies Thai here in Ottawa, and this one ranks pretty close.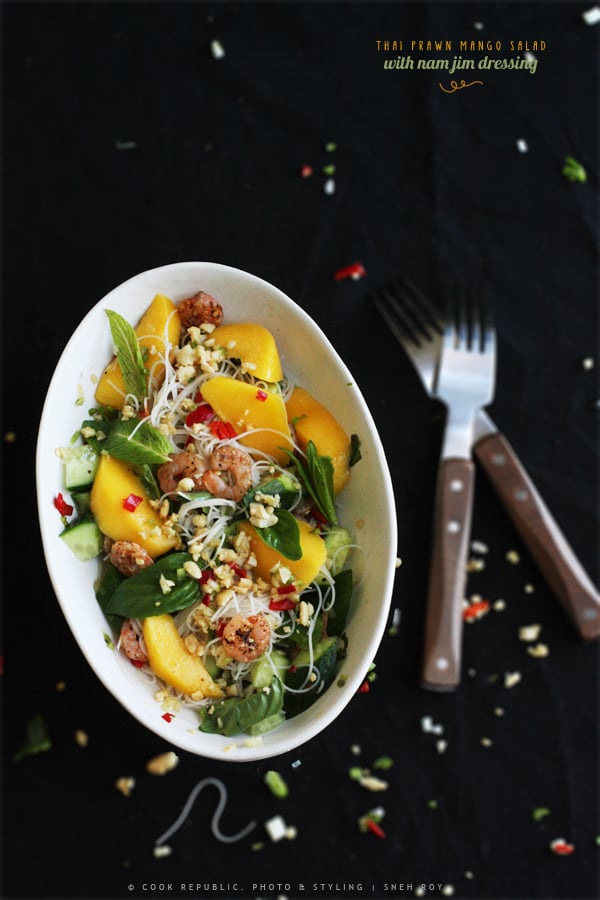 And those are a few of my favourite things this week :-) Have you come across any favourite things lately?